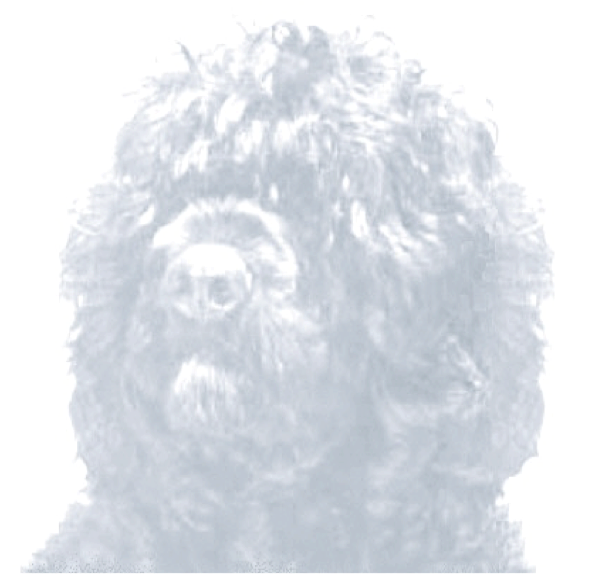 Novice A" award, and qualified her for a Silver Register of Merit from the PWDCA.
In May, 2005, by a request from Pat Jones of Cartmel, Minnow, the last pure
deAvalade intact female, fulfilled her destiny by whelping a 100% deAvalade litter
of 10 at DownEast PWD's resurrecting the pure deAvalade line for future
PWD generations.
We miss our "fish girl".
Watermark Sea Minnow CD AX AXJ WWD SROM CGC
December 2003, our family became perfect when we brought Minnow home.
She was cute, sweet, and loved her big brother, Cosmo. Their devotion was
immediate and it warmed our hearts to witness their  closeness, play, Cosmo's
tenderness and early mentoring, and their constant companionship.  She and
Cosmo were the foundation of Cosmic Portuguese Water Dogs.
Minnow was happy exercising her working abilities
in play and in agility, rally, obedience, and water
arenas. Her performance career began as a puppy
cheerleading for her dad and Cosmo at agility trials
and rapidly progressed once old enough to join the
fun. Minnow shined in Rally and water venues as
well, but in PA, July 2008, Minnow's aptitude excelled.
With only two weeks of schooling, and the first time in an
obedience ring, Minnow earned her CD, not only qualifying
all three days, but earning 3rd and 2nd placements. This
impressive performance earned her SOTC's 2008 "High in
October 7, 2000- August 28, 2012